Sheraton Grand Mirage Resort welcomes you to the newly refurbished Terraces Restaurant for a stylish dining experience. Marvel at the stunning ocean views from the comfort of the restaurant during breakfast, lunch or dinner.
Renowned on the Gold Coast for its mouthwatering seafood buffet, dining at Terraces Restaurant is an experience not to be missed. Expect a tantalising array of flavours, from the fresh local seafood featuring oysters, prawns, scallops, to traditional favourites such as roasts, soups and sumptuous desserts for true indulgence.
To view our current promotions or for more information, please visit our Official Terraces Restaurant Website.
Alternatively, make a reservation by clicking on the button below:
Terraces Winter Savings
Special Savings for SPG Members
Experience the Gold Coast's most famous seafood buffet at Terraces Restaurant with special savings for SPG Members.
Lunch:
Mon – Fri: WAS $69, NOW $49, Saturday: WAS $83, NOW $59, Sunday: WAS $88, NOW $69
Dinner:
Mon – Thurs: WAS $83, NOW $59, Friday: WAS $95, NOW $69, Saturday: WAS $95, NOW $79, Sunday: WAS $83, NOW $69
Bookings are essential for lunch and dinner. Book online or by calling 07 5577 0033.
Only valid to Starwood Preferred Guests (SPG) and membership is complimentary and can be arranged upon entry to Terraces Restaurant. Offer not valid on Mother's Day, Father's Day, public holidays, or special event dates.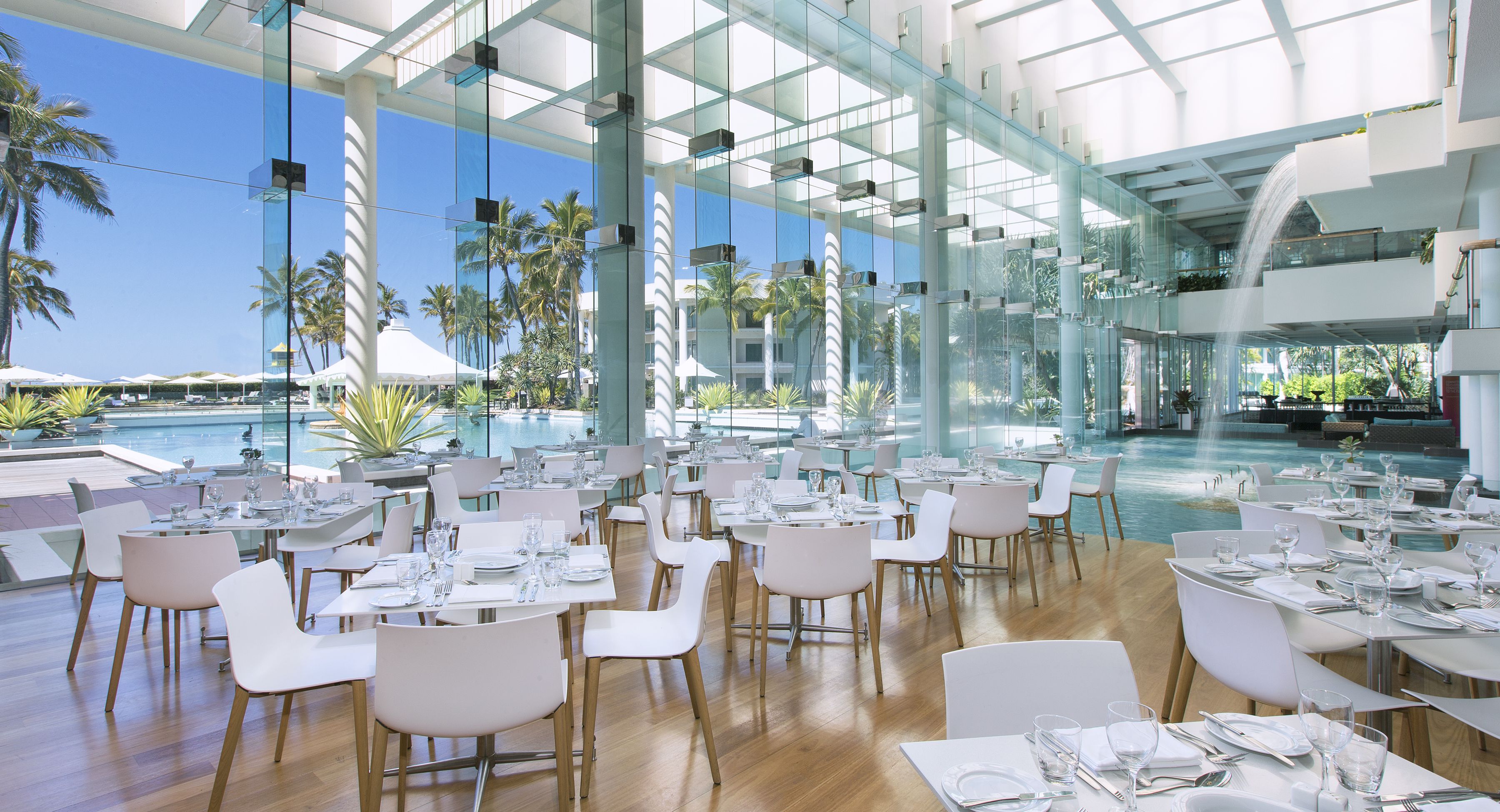 Cuisine:
Seafood
Dress Code:
Smart casual - swim attire is not permitted.
Hours:
Breakfast 6 - 10:30 AM
Lunch 12 - 3 PM
Dinner (Sunday - Thursday) 6 - 10 PM
Dinner (Friday & Saturday) 5:30pm - 10 PM
Setting:
Scenic View
Bookings:
+61 7 5577 0001